We are eclusive Distributor for these brands:
Compass Model (HK) LTD

für die Länder Deutschland, Östereich und Schweiz
Website:
www.compassmodel.com

Compass Model (HK) Ltd is manufacturer of RC model helicopters of the upper class. Compass Model relies on a modern and innovative design with a product development at MTTEC. The models are designed, tested and optimized in Germany. The goal of Compass Model is to develop models for everyday life. User-friendly and reliable with the best flight performance. The high production quality also stands for the future-oriented company from China. Compass can prove his innovative concept by showing a few examples such as the 7HV which was the first serial helicopter with belt drive and automatic belt tensioner, or its successor the Chronos with its CRS rotor head and optimize rotor head geometry, steplessly adjustable rotor head dampener or the all new eXo500 with its carbon fiber semi-monocoque eXoFrame.
Der Youtube Auftritt des Compasteams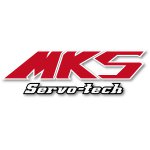 MKS - MARK STAR Servo-tech Co. Ltd
für die Länder Deutschland, Östereich und Schweiz
Website:
www.mks-servo.com.tw
deutsche Webseite:
www.mks-servo.de
MARK-STAR Servo-tech Co. Ltd is a manufacturer of high-quality servos for RC and robotics. The Taiwanese company was founded in 1999 and has been in constant growth ever since. Through innovation and many ideas, MKS has developed an excellent name, with the focus on outstanding quality and reliability. Especially with the helicopters and gliders, MKS has been able to work its way to the top and countless competition pilots rely on these superlative servos. But also in the RC car, jet and large-scale model sector, MKS becomes more and more famous and is increasing the range of products for those uses.
KBDD produces high-quality rotor blades and accessories for model helicopters in interesting bright colors and in excellent quality. This US-American company is characterized by its unique features such as fluorescent tail rotor blades for night flying and special dampeners in various degrees of hardness for rotor heads.
KBDD represents high-quality plastic products with many years of 'know-how' and a high degree of functionality.
Spartan-RC is an English company based in Steventon, which has shaped the RC market since 2004. The gyro systems DS760 and Quark are certainly well known. The know-how gained with those successful gyro systems is also found in the Vortex Flybarless system. The Spartan Vortex is certainly one of the leading Flybarless systems on the market and is bursting with innovative features like the JETI transmitter integration, the simple programming via DataPod or the built-in governor for electric and nitro motors.
Chargery is a modern company from China. Jason Wang and his team is developing state-of-the-art charging technology and accessories and has already made a name for itself in the past with high-quality power supplies. Especially the S600 and S1200 / S1500 will is known by many. Reliability, smart safety features and a truly working power factor correction filter speak for Chargery power supplies. In the future, Chargery will once again bring chargers onto the market. In the middle of 2017 we expect a 16S 1000W charger and we are sure that this one will find many followers.
Junsi stands for charging technology with maximum functionality and versatility. The company MTTEC sales Junsi products since several years and can look back on a well-functioning cooperation - an alliance from which both sides get their benefits, because Junsi was able to further develop existing products with our help. The high class iChargers are rock solid in the market and extremely popular. These chargers have a very big range of features and only a few users will need all, but the usability is still super simple and clear.
UltraPower is a young manufacturer of reliable chargers with a high quality claim. In addition to chargers, power supplies and charging accessories are also manufactured. The enterprise
is innovative and continues to develop existing products. Just the right thing for sophisticated RC model builders and our product range. Many devices have an integrated power supply and nevertheless build surprisingly compact. Features such as the interconnection of charging capacities across multiple outputs testify this innovative company.
RAGE-RC was founded in late 2015. The development of RAGE-RC products takes place at MTTEC. In addition to high class rotor blades, there is a range of electric motors that do not need to be hidden from the competition. RAGE-RC is clearly focused on the highest quality combined with the best performance. In addition to the conventional products, RAGE-RC is working with Michael Steinmetz (Copper Doc) and offers a competition series of its motors. The already very good BLDC motors with noble materials and appearance are now optimized to the last with in an extreme winding for the highest performance demands and assembled with EZO ball bearings to reach the maximum. Each motor is individually tested. Despite the enormous quality standards, RAGE-RC products are not in the high-price segment.